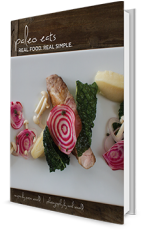 Today I've got a special treat for you....
The folks over at PaleoHacks (one of my favorite healthy eating blogs) are giving away FREE copies of their new Paleo cookbook, and I wanted to make sure to let our readers know about it while there are still copies available!

If you've ever wanted to try Paleo eating, or just want some new delicious and healthy recipes to add to your lineup, you can grab your copy via the link below.

The author is a Le Cordon Bleu trained chef, so you know the recipes will be absolutely scrumptious, and he has been practicing Paleo eating himself for many years. In fact, Pete credits eating meals like the ones described in his cookbook with helping him lose over 60 lbs!

The cookbook is called
Paleo Eats
, and it's filled with more than 80 delicious, chef-created Paleo recipes. Paleo means these recipes are also free from gluten, soy, dairy, and refined sugar, so if you have trouble with any of these foods, or are trying to avoid them for health reasons, this book will give you lots of great meals to try. Despite all this, the recipes are incredibly tasty, plus they are unbelievably fast and easy to make using Pete's simplified gourmet cooking methods!
Pete has been perfecting these recipes for over 10 years, making sure they are absolutely delectable, and that they meet all the requirements for a healthy Paleo diet.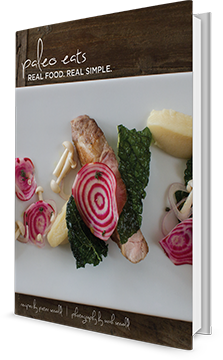 Here is just a quick sampling of the kind of recipes you will find inside
Paleo Eats
:
Pan-Roasted Pork Chops w/ Rutabaga Puree & Roasted Beets
Mongolian Red Pepper Beef w/ Roasted Spaghetti Squash & Chard
Pear & Proscuitto Salad
Braised Pulled Pork w/ Sauteed Kale & Roasted Baby Carrots
BACON Energy Bars
And many more!

In fact, the book contains over 80 amazingly delicious recipes that boast healthy benefits such as lower body fat, better digestion, improved health and immunity, clearer skin, better blood sugar control, and more.
From the best tasting versions of popular Paleo meals, to new recipes and flavors that you've never tried before, you will find it all inside this awesome cookbook.
Get Your Copy Here for FREE While They Last
! (All you need to cover is a very small shipping cost to have the book shipped directly to your door.)
And let us know how you like the recipes...
Enjoy!
Rose.