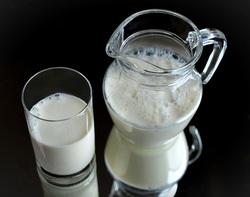 Few foods have a more interesting history than dairy. For the past several decades, dairy has been touted as so essential for good health that, if you listened to the ads, it seemed the bones of small children must simply crumble away to dust without their daily glass of milk!

However, in recent years dairy has begun to fall out of favor as digestive issues such as irritable bowel syndrome and lactose intolerance have become more prevalent - or at least more obvious.

So what is the real story on dairy? Is it good for you, or bad? Should you limit your consumption, or avoid it all together?

Today we will take a look at some of these questions and attempt to clear up some of the confusion surrounding dairy.