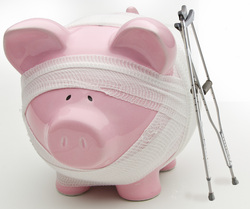 I realize this is likely to be a controversial title in this season of holiday shopping excess! But if you truly want to get a handle on your finances and achieve real financial balance, the holidays are actually an excellent time to take a look at your spending and assess your priorities.

Where are you spending your money? Is the money you spend actually providing real value - that is, do the things you buy actually enrich your life, or are you just trying to "keep up with the Jones's"?

If you overspent this year on things you didn't really need (or even want all that much, now that you think about it), now is a good time to set up a spending plan or a budget for next year, keeping in mind your most important goals and priorities.

Here are 4 tips to spending wisely throughout the holidays and beyond.