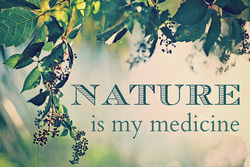 As we discussed last week
, our current model of health care simply isn't working. This is obvious on a personal level if you think about all of the people you know who are suffering from chronic diseases and conditions (diabetes, high blood pressure, heart problems, cancer, dementia, the list goes on...), as well as the amount we collectively spend on health care as a nation, and the fact that our country is now one of the lowest ranked industrialized nations in both health and longevity.
It is time to design a more effective healthcare system - one that takes into consideration not only our own health, but the health of the planet as well. Many call this holistic or integrative health care.

Today we will address the 5 aspects that will need to be taken into consideration when creating a more sustainable and holistic model of health care.