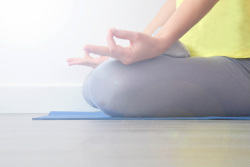 We often talk about the other aspects of holistic living - good health, proper financial balance, happy and fulfilling relationships, etc., but although these are all important pillars, we can't forget that
spirituality
is an essential piece of the puzzle. Whatever spiritual practices you choose to follow, having this connection to something higher and outside of yourself is necessary if we want to be truly happy and fulfilled and have a complete and balanced life.
As
this article
mentions,
"Happiness, is in part, a byproduct of achievement best gained when we're working from something and for something larger than ourselves."


No matter how succe
ss
ful we
are in the other areas of our lives, without a sense of a connection to this "something larger," it will be hard to find true meaning and purpose.
Here are 7 reasons why a daily spiritual practice will make your life happier and more complete: