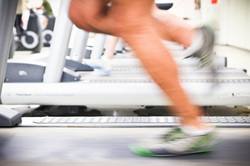 I was recently talking with my mom, and she expressed some frustration at the fact that her upper body workouts seem to have plateaued, and she is no longer seeing improvements.

A new term used by fitness experts to describe people like my mom, or those who fail to see results from typical workout routines, is "exercise nonresponders."

Personally, I don't care much for this term. It sounds like they are blaming the person, rather than the workout, when in fact, there is a lot of new research that shows that the type of workout you do actually has a lot to do with your results (or lack of them).

If you've experienced the frustration of not achieving the results you want through your workouts, this might be the reason...