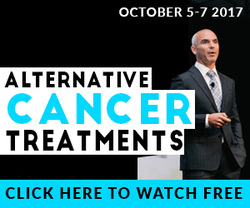 Ask just about anybody what their biggest health fear is, and you will most likely hear "cancer" at the top of the list - which is not surprising, considering that statistics show 1 out of 2 people will experience some type of cancer in their lifetime.
There is so much fear surrounding cancer because we still don't fully understand it. Cancer is a complex disease. It can be caused by literally thousands of different factors, and it can impact any part of the body individually, and can also spread throughout the body.
Millions of dollars are thrown towards "cancer research" every year, but still, we remain without a "cure." The truth is, a "cure" for cancer may be a long time coming, simply because of the complexity I just mentioned.
However, there are numerous natural substances that are already known to fight and even reverse cancer in various stages. Most of these work, of course, by
strengthening the immune system
. Your body is already naturally an amazing cancer fighter! It is when our bodies become toxic (through consistent exposure to hundreds of different chemicals in our environment), or weakened due to chronic stress, lack of sleep, improper nutrition, etc. that they become unable to perform their natural cancer-fighting functions.
The truth is, there is a chronic health problem in our country today that most people - including doctors - aren't talking about, and this a big part of the reason why cancer is so misunderstood - and so prevalent in today's modern world...