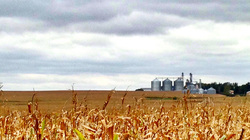 It's no secret that eating in the modern world is confusing. Just look at all the thousands of different book titles about food, dieting, and nutrition. It is no wonder we are a nation suffering from nutritional deficiencies and diet-related diseases in a world of cheap food!

Biologically, the confusion can be summed up as "the omnivore's dilemma," but the truth is, we are much more confused about eating now than we were even less than a century ago.

For most of human history, humans have been eating whatever they could find in nature that was edible. The question of "what to eat" was virtually nonexistent. We ate whatever foods we could find growing on trees, bushes, plants, or in the ground. Of course, we had to learn things like what foods were poisonous to us, and which ones would make us sick, but otherwise eating was relatively confusion-free.

All this changed with the advent of modern industrial agriculture...