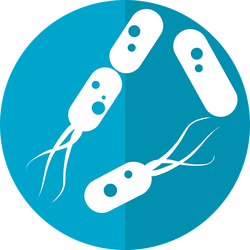 I've been talking about the importance of gut health and a healthy and balanced microbiome for years, and it seems the mainstream medical community is finally getting on board! There have been more and more recent studies coming out about how much those tiny little bacteria that make up your microbiome really impact all areas of your health - from your
digestive system
and your immune system all the way to your brain.
In fact, mental issues from
depression
, to
Alzheimer's disease
, to
autism
and even
addiction
have now been found to have links to the health of your gut bacteria.
So it almost goes without saying that ensuring those little "critters" are healthy is
imperative
if you want to be healthy as well!
The good news is, taking care of your gut bacteria isn't really all that difficult. The 7 simple tips below will help you to rebuild and rebalance your gut bacteria if you haven't paid much attention to it before, and to maintain a healthy balance from now on.