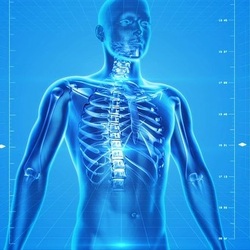 Last week, we discussed the fact that
your body's natural state is one of health
and wholeness. In almost all cases, any deviation from this state is a result of the choices we make, and the behaviors we engage in.
As a follow up, we thought it important to address the underlying question - just what is health? What does it mean to be healthy, and what steps can we take to achieve that state (if we have lost it), and to maintain it (once we have it)?

While there are probably thousands of factors that affect our health, luckily we don't have to address all of these different factors individually.

In fact, there is really only ONE main area which determines whether or not we are healthy, and whether we stay that way. If you can keep this one facet of your bodily systems healthy, you will greatly decrease your odds of contracting any disease, and greatly increase your odds of living a long, healthy, and happy life.

Just what is this miracle "cure"?