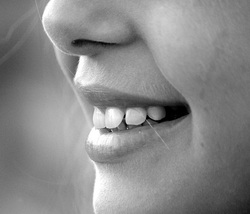 I'm back from Minnesota! It was great seeing the family, but it's also great to be home. My garden is looking a bit weedy, but mostly I'm just amazed by how much everything has grown in a week! Squash and cucumbers are starting to pile up, so I'll be pickling tonight - the first batch of the season, though certainly not the last. :-)

Anyway, I'm super busy getting caught up with everything, so this won't take long, but I did want to share a bit of info today about a topic I don't cover very often: your teeth.

Dental health has recently been linked to several other areas of health, and some researchers now believe that poor oral health can even lead to heart disease and other inflammatory diseases.

Even if you go to the dentist regularly, you may still have issues with the health of your teeth, and this is one area where natural and holistic medicine are often lacking. Though there are "biological dentists," who tend to use fewer harmful substances in their practice, and look for safer alternatives to things like x-rays, there really haven't been a ton of advances in natural dentistry.

But I stumbled across this interesting resource last week, and wanted to share some information that may help you achieve healthier teeth naturally, all on your own...