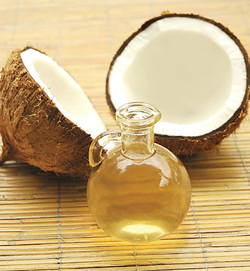 One food item people often ask me about is coconut oil. Probably one of the most hyped-up natural remedies since apple cider vinegar, coconut oil has been touted as the cure to everything from tooth decay to Alzheimer's disease. But is it really? Can this tropical nut oil truly do all that the stories circulating the internet claim?

Today I will address some of those claims, and also share some facts about coconut oil in an attempt to clear up the confusion about this subject.

First, the hype. From the fact that a search for "coconut oil" pulls up 16 million hits on Google, you can tell that a lot of people are talking about this topic! From the Dr. Oz show, to the New York Times, coconut oil has been making headlines for a few years now. But how to separate the fact from the fiction?