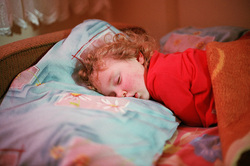 There is a seriously dangerous health problem in our society that almost no one talks about. It contributes to the development of many modern diseases such as diabetes, cardiovascular disease, high blood pressure, obesity, and more. It increases stress, and decreases productivity. It makes you grumpy, short-tempered, and self-destructive, and can harm your relationships with your spouse, friends, kids, and co-workers.

The good news is, there is a cure. And best of all, the cure is totally free!

The bad news is, despite the "cure" being free, readily available, and around since time began, more and more people are affected by this deadly health problem every day. Don't be one of them! Here's how this problem affects you, and how to solve it.