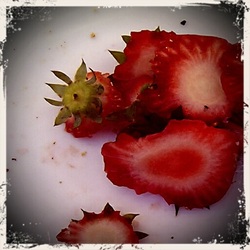 Okay, I'm super busy this weekend (dinner with hubby's dad this afternoon, and I still have to update Facebook and get your weekly newsletter put together!), so instead of writing a super long post today, I thought I'd share a helpful article from one of my favorite resources....
The team at BioTrust has lots of great information and articles on healthy eating, and they also provide top-quality supplements designed to keep you healthy and help you maintain a healthy weight. If you want to check out what they have to offer, you can visit them at BioTrust.com.

In the meantime, here's a quick little article that I thought was interesting.... It's about 3 healthy foods that aren't nearly as healthy if you eat them the wrong way!